Abyss is a DJ since 1991 and shaped the electronic music scene of Germany in the 90s and early 2000s with his innovative ideas and new sounds. He was born in Frankfurt (Oder) but moved to Berlin 1995 becoming more and more famous. In 1994 he was listed as one of the top 10 most popular German DJs and despite Hardy Hard alias DJ Hardsequencer from Dresden one of the only East German DJs that gained international popularity and recognition.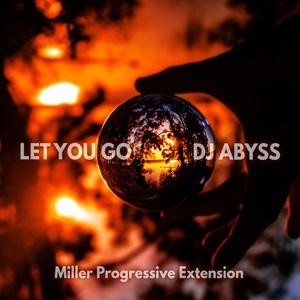 When he was hired as resident DJ at the Berlin cult club Tresor in 1995, he rose to the upper league of German DJs. In 1998 he released several tracks on the Berlin label MFS, where Paul van Dyk, Cosmic Baby, Kid Paul and many other world-famous acts were also signed.
In 2004 DJ Abyss ended TenDance Magazine and also retired from the active DJ & producer business, in order to focus more on his family life. Since 2012 he returned with regular mixes on Soundcloud. In March 2013 he performed again for the first time at a large event created especially for him. In 2020, he headed into the studio and remastered early productions. Those will be released on CD and on all streaming platforms in the USA in June 2021 and worldwide in July 2021 as the new album "Paleance".
From August to November 2021, 11 new tracks are produced for his 2nd album "Into The Abyss", which will be released in October 2022 on Grooves.Land/Kontor New Media. DJ Abyss is on radio rotation with the track "Let You Go" (Miller Progressive Extension).
more info & full bio: https://www.abyss.de
music stream: https://open.spotify.com/artist/3qNW8siJh47TfyMh1Yn9zZ